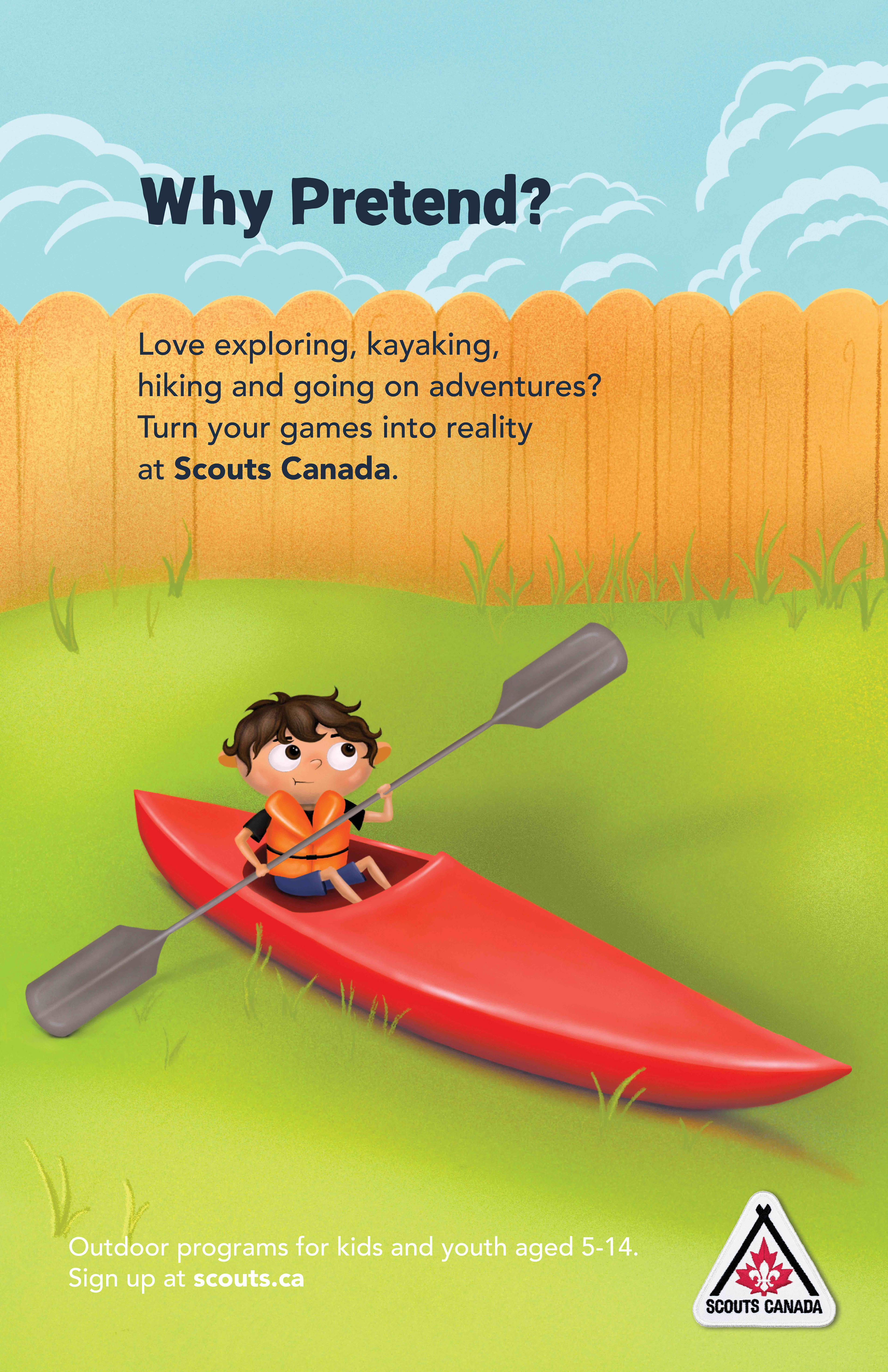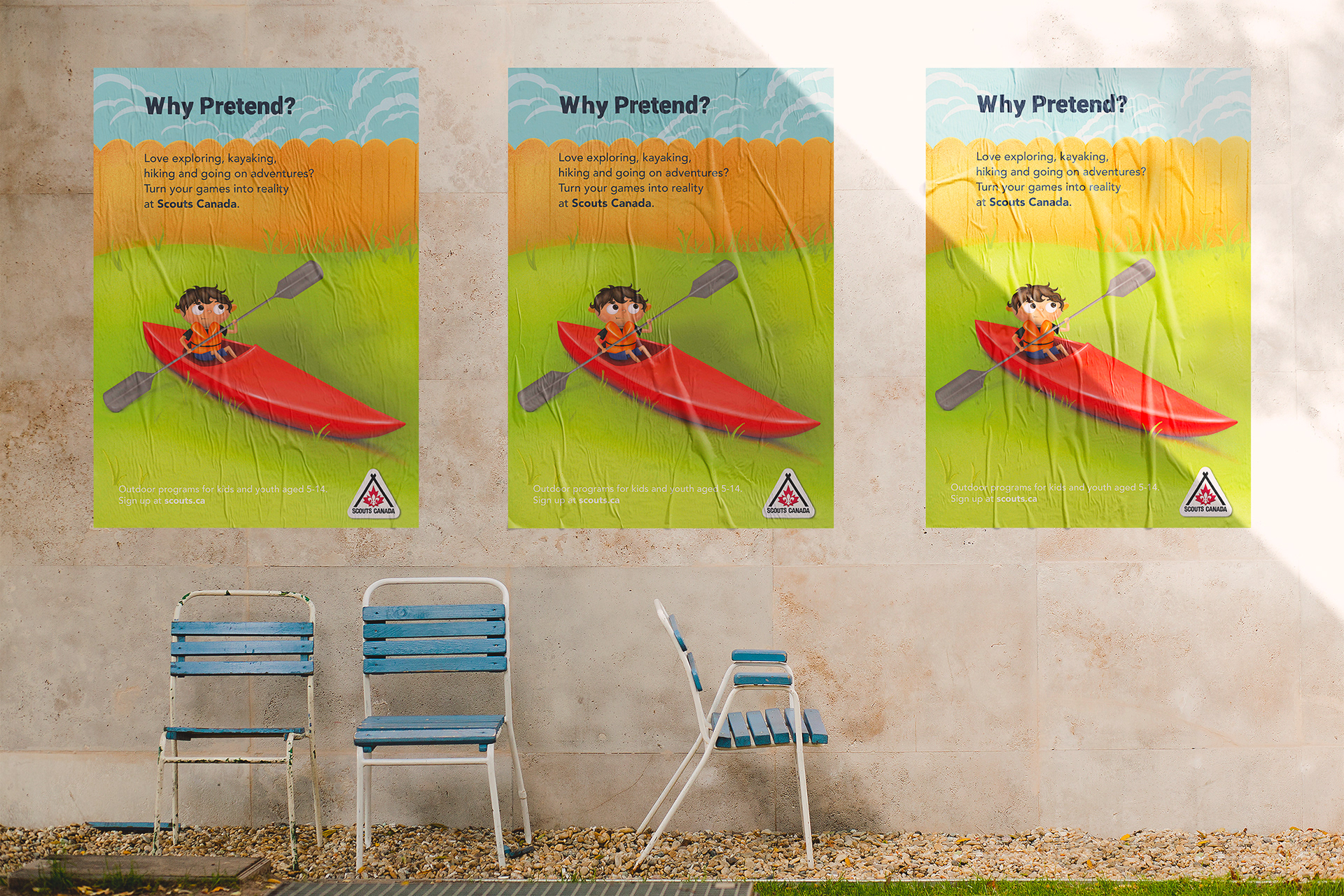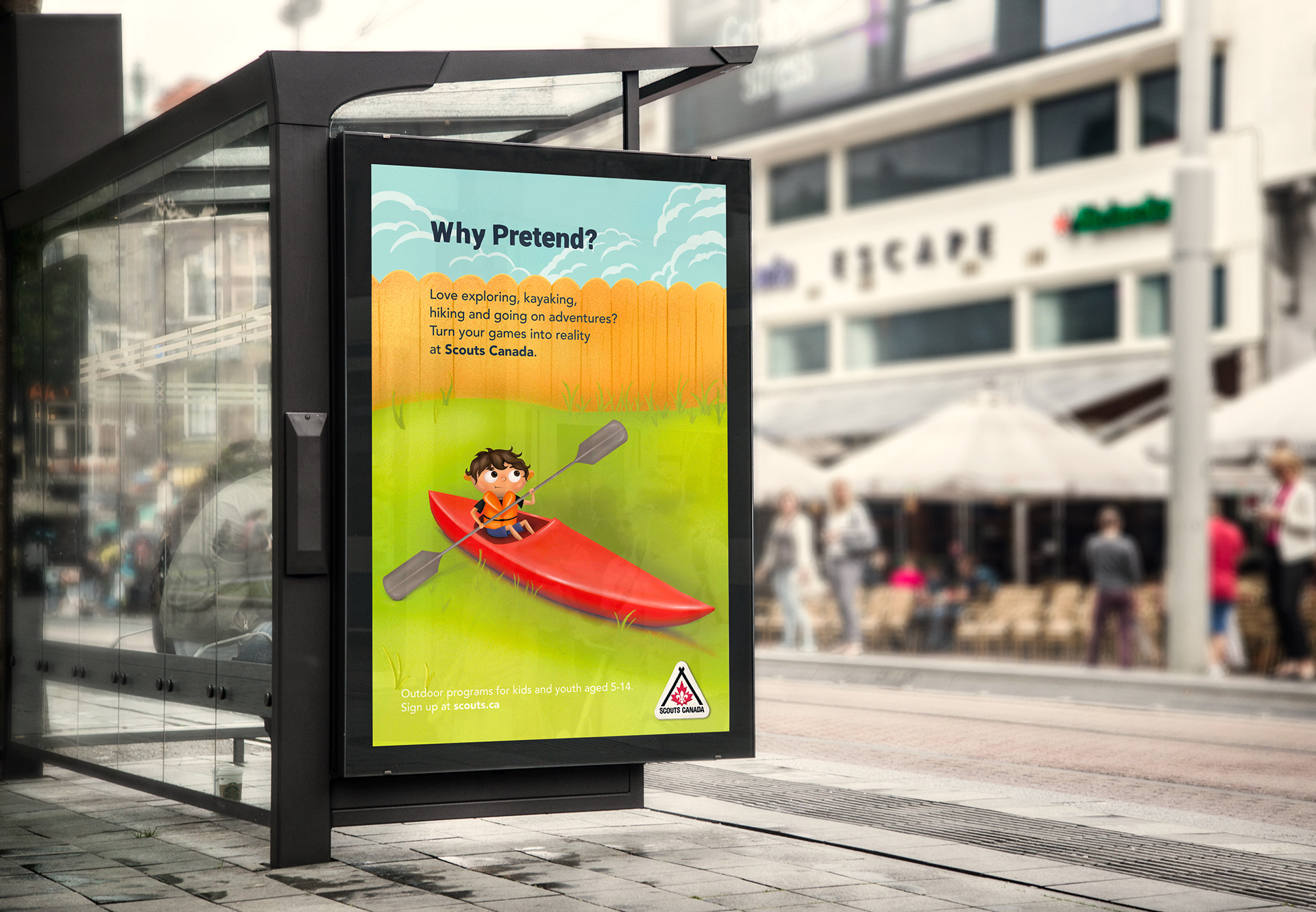 8-10 y.o. kids and their parents.
Increase the number of applications to Scouts Canada.
Children are already doing things they are interested in, sometimes being restricted with the resources that are available to them. They use what they can find, use their imagination and still have fun! They are already curious, active and inventive.
Children don't need to pretend to go kayaking, they can embark on a real adventure. They don't need to pretend to camp in a tent, they can already go backpacking. Kids can already start experiencing all of the adventures they crave, without the need to grow up.