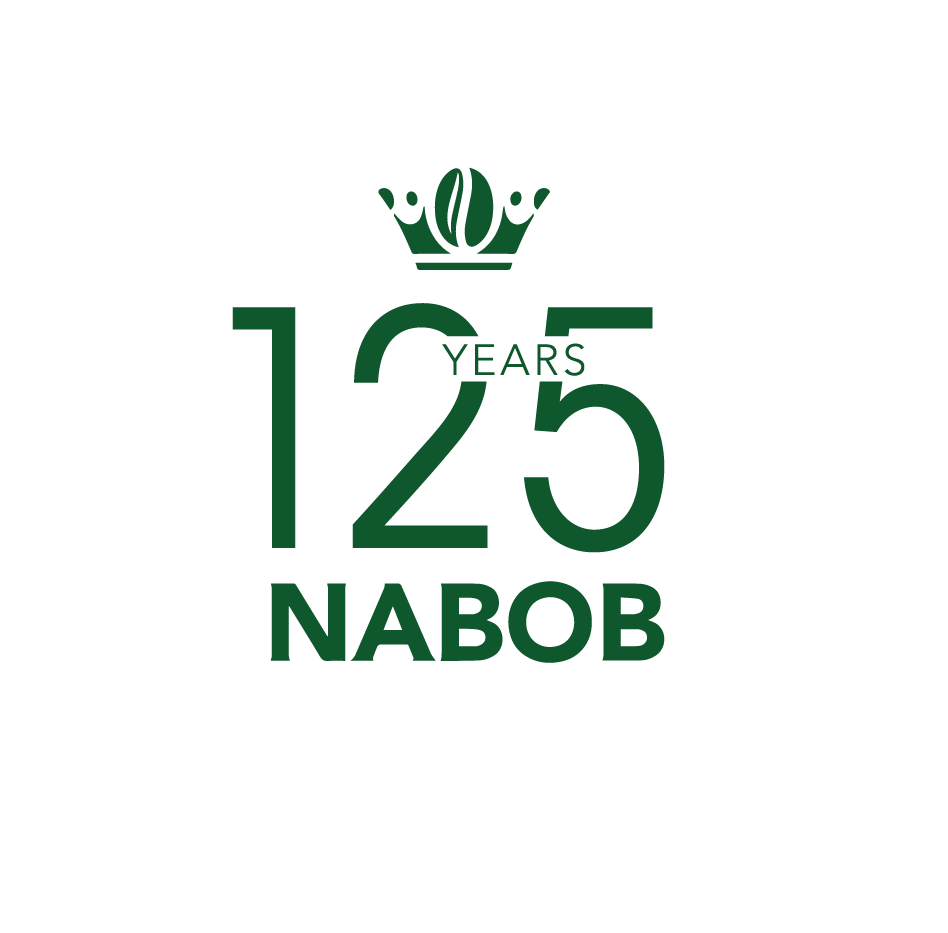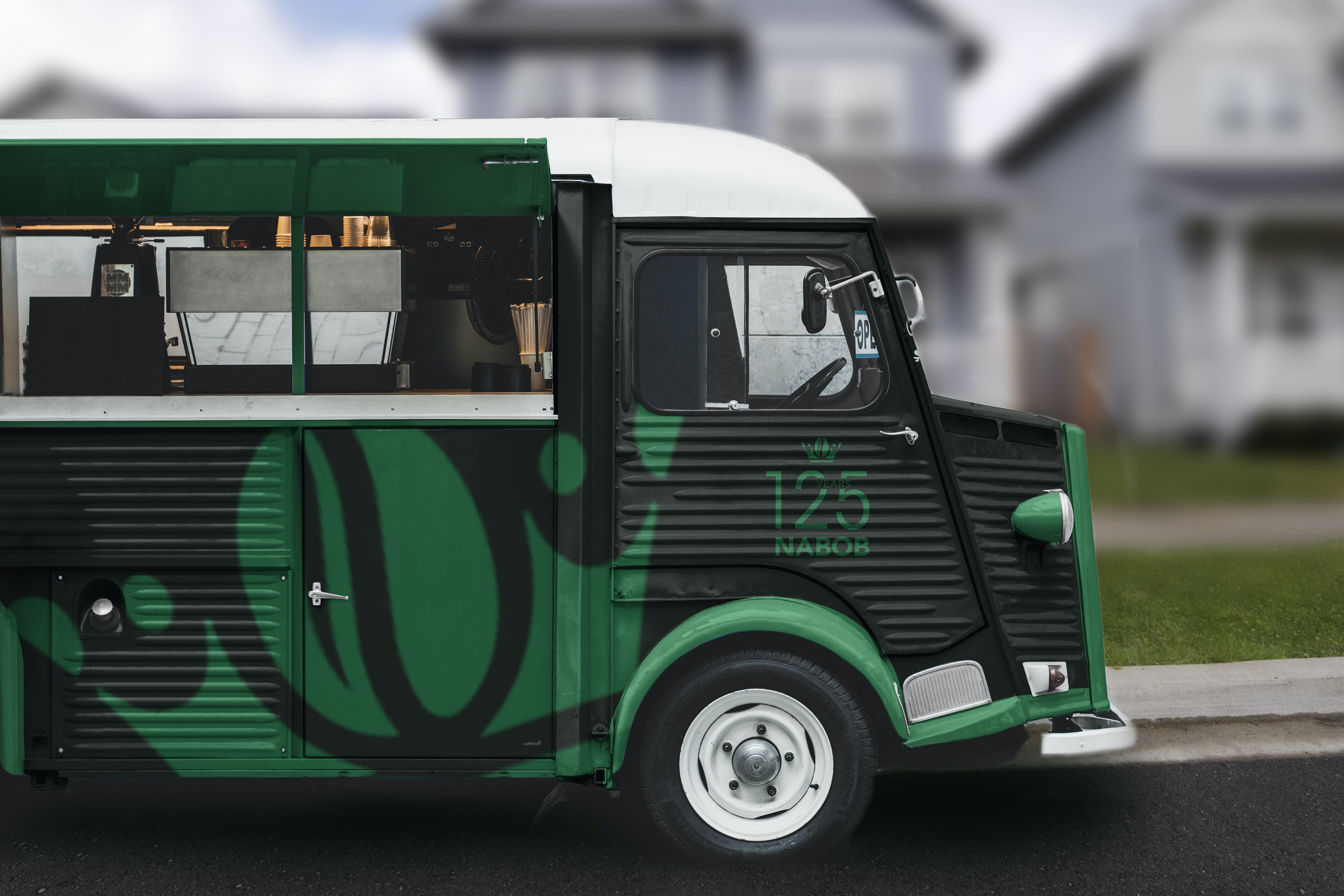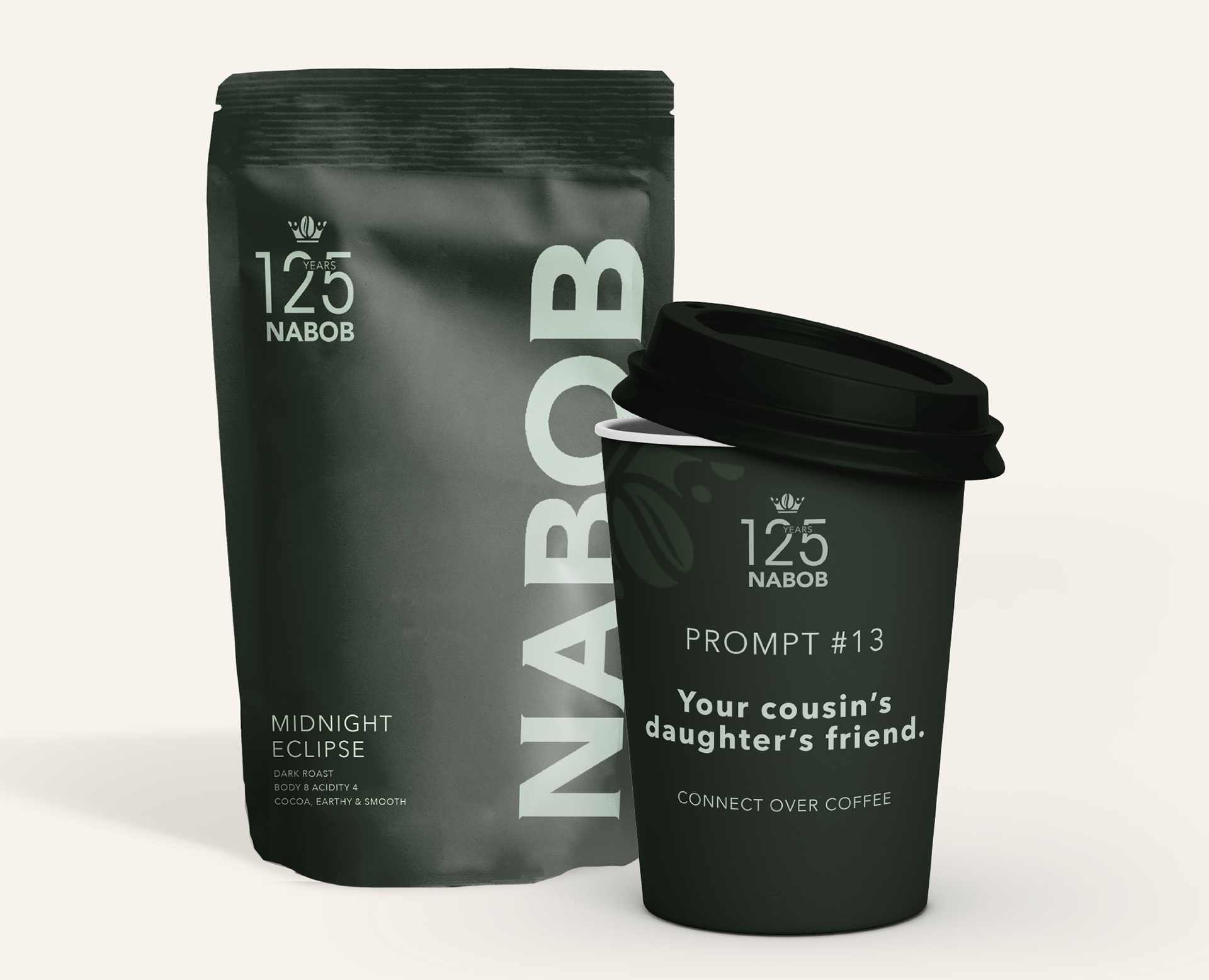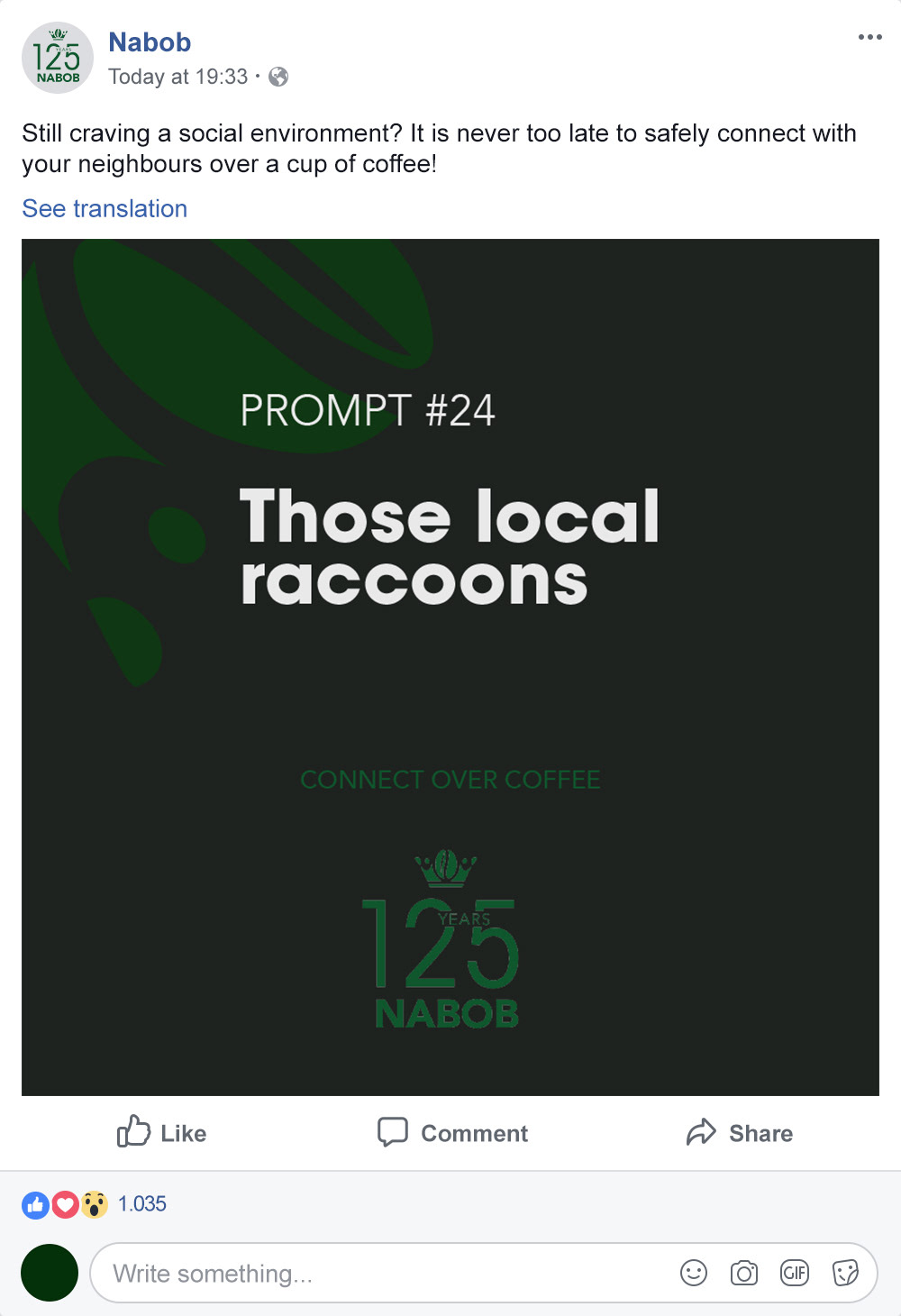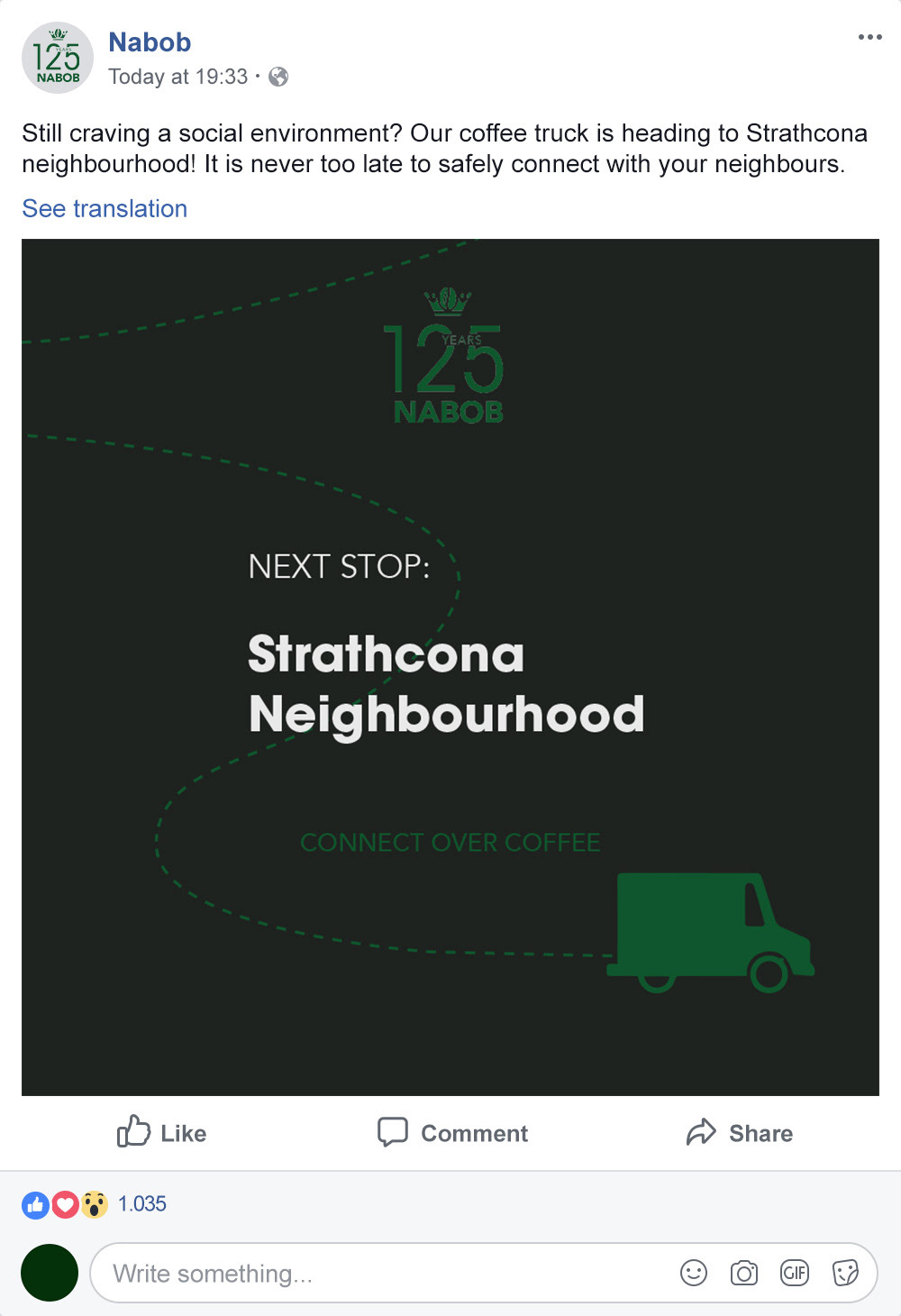 Created in collaboration with Mikayla Carvalho
Create an anniversary campaign; Reignite consumer excitement.
With their children moving out and health concerns arising, people aged 55-64 often feel isolated from the outer world and their social circle. 
Bring that experience to people's door, providing the space and safety to connect with neighbours over a cup of coffee.
A coffee truck will visit select neighbourhoods and encourage people to connect with their neighbours. Besides already made coffee the truck will distribute small promotional packages of ground coffee. 
Digital campaign will appear on digital platforms, providing conversation starters that people could use to connect with each other.