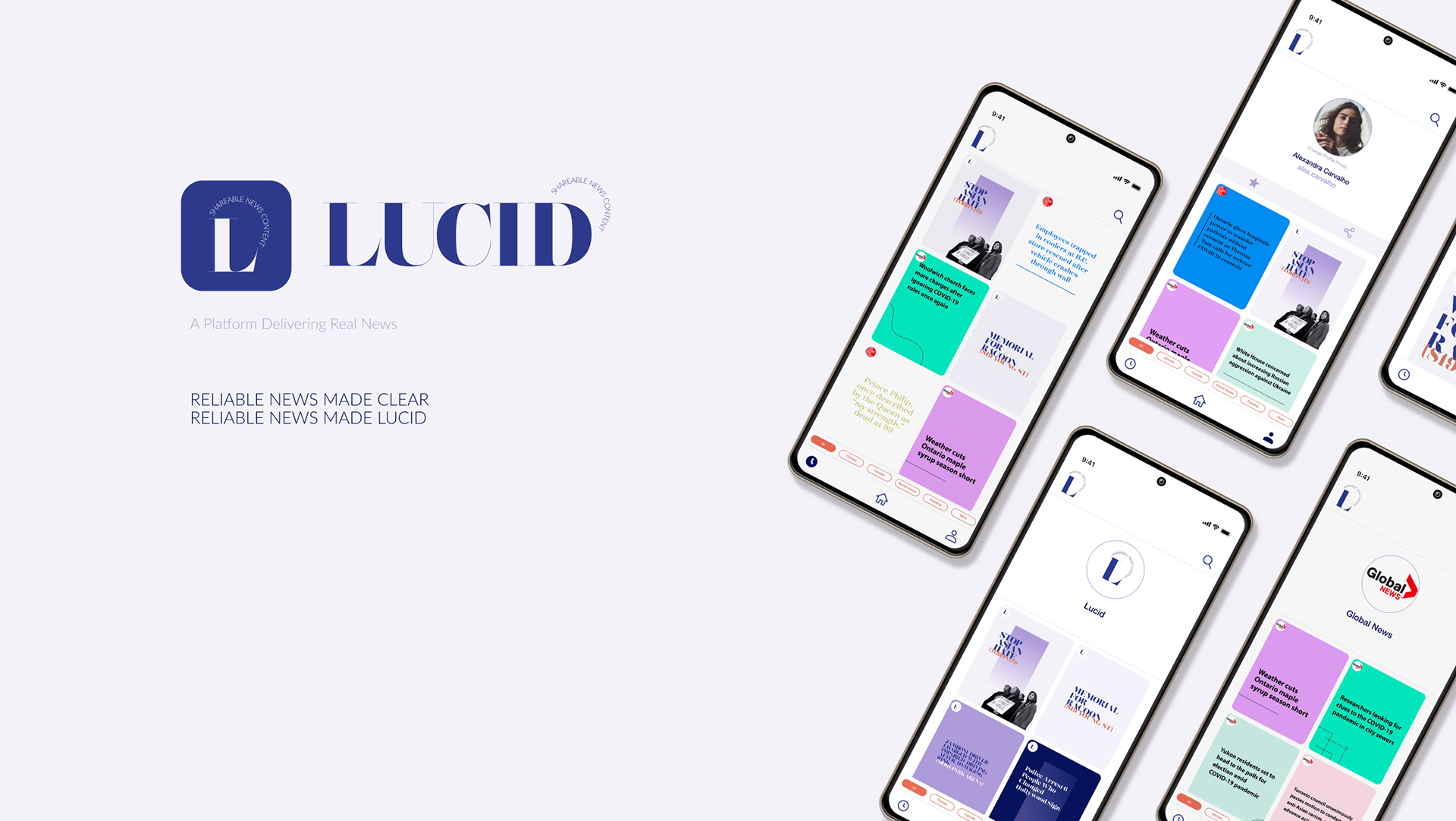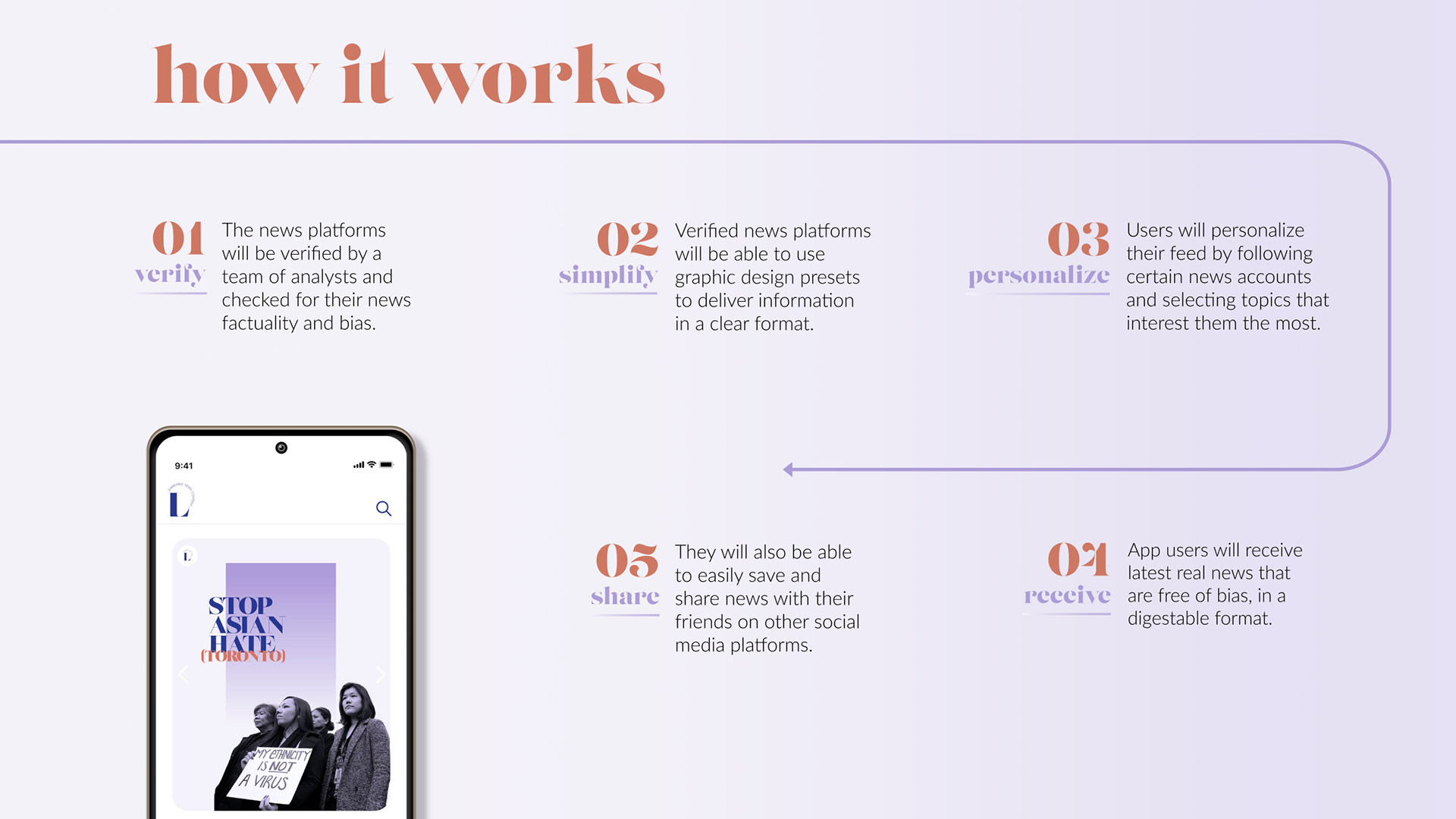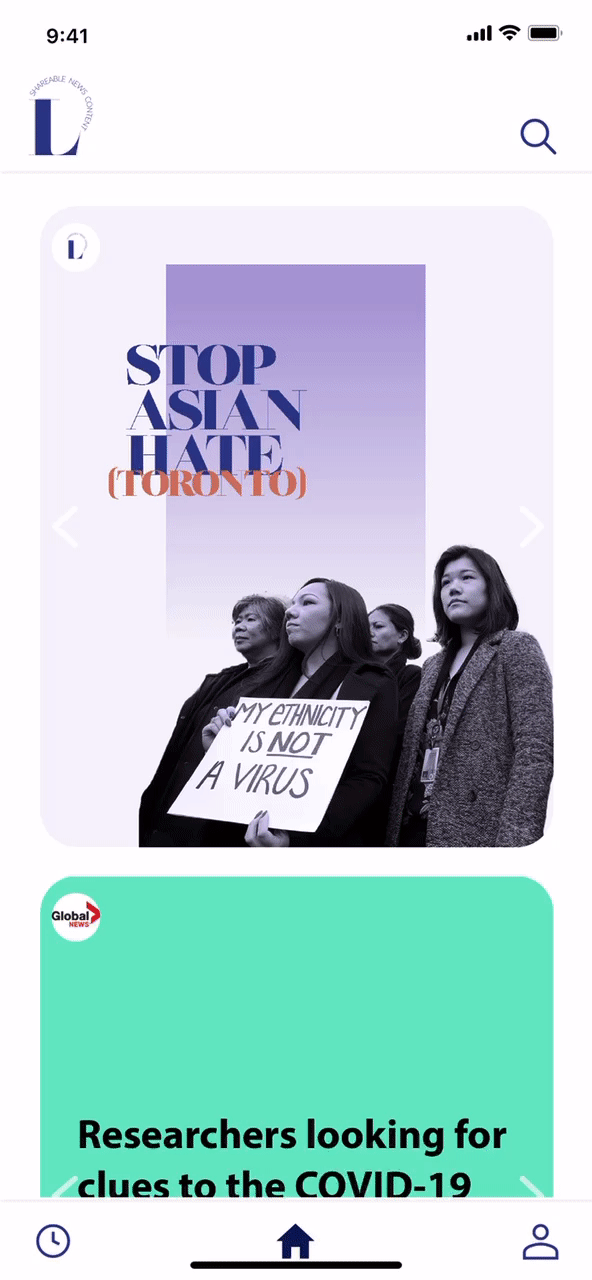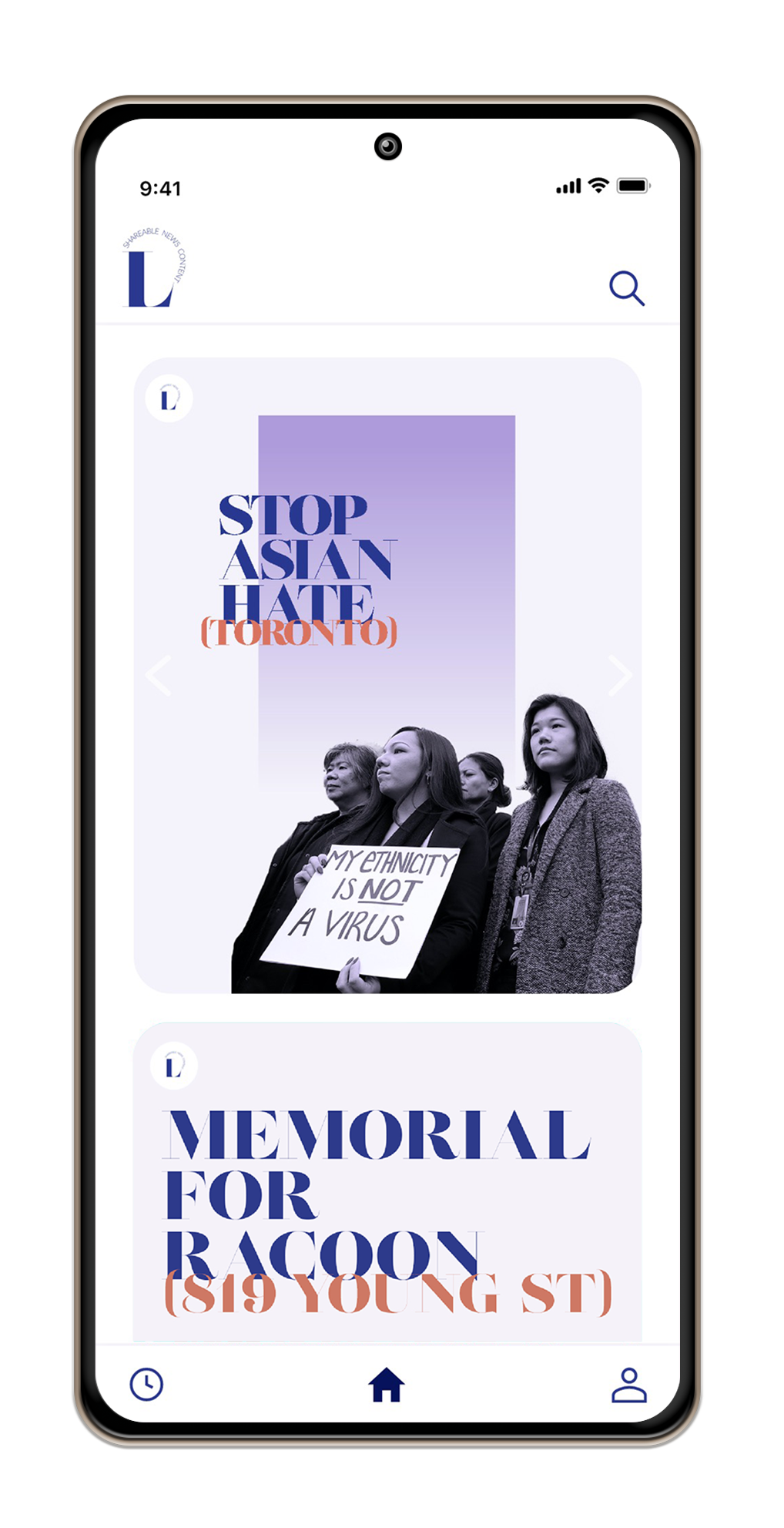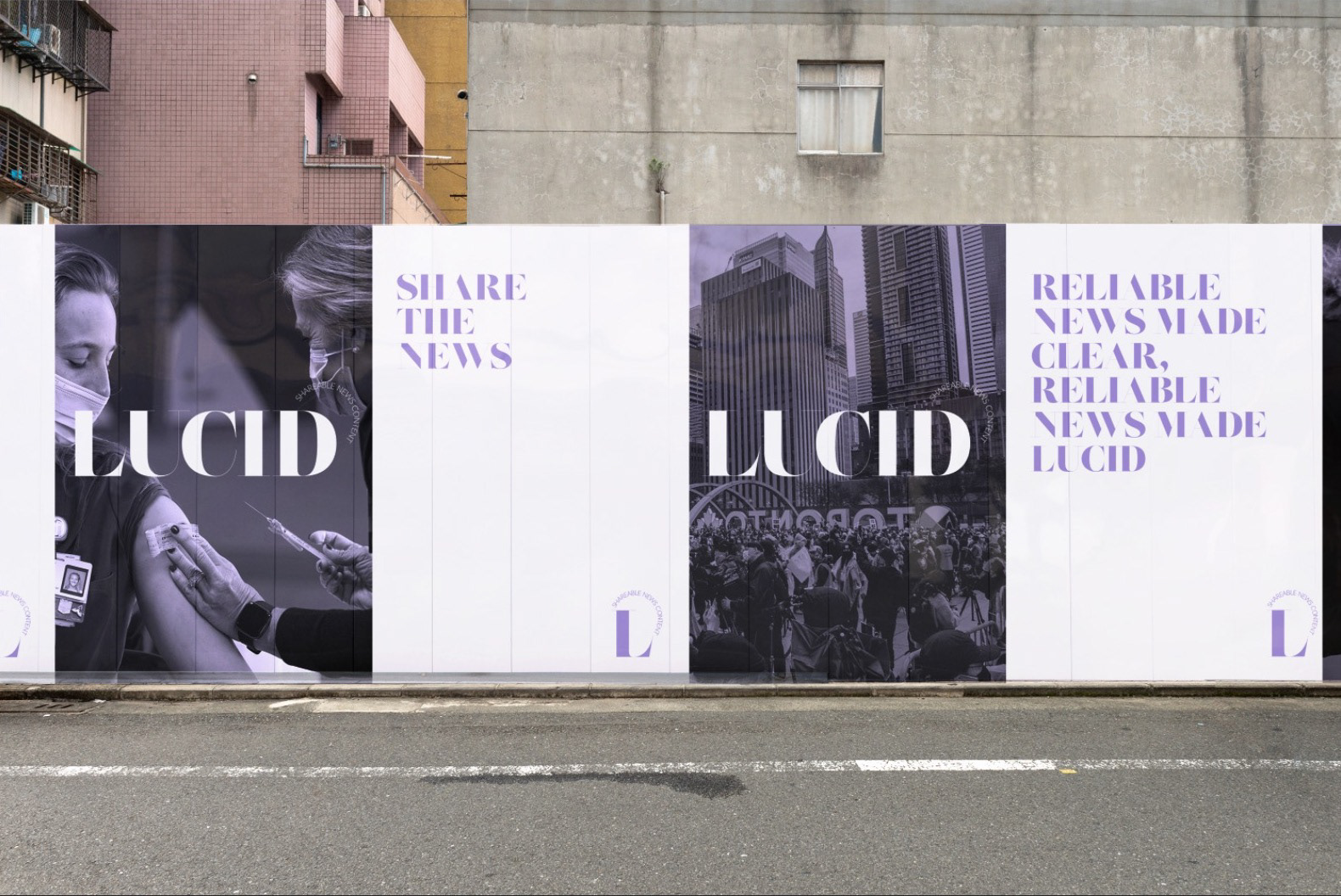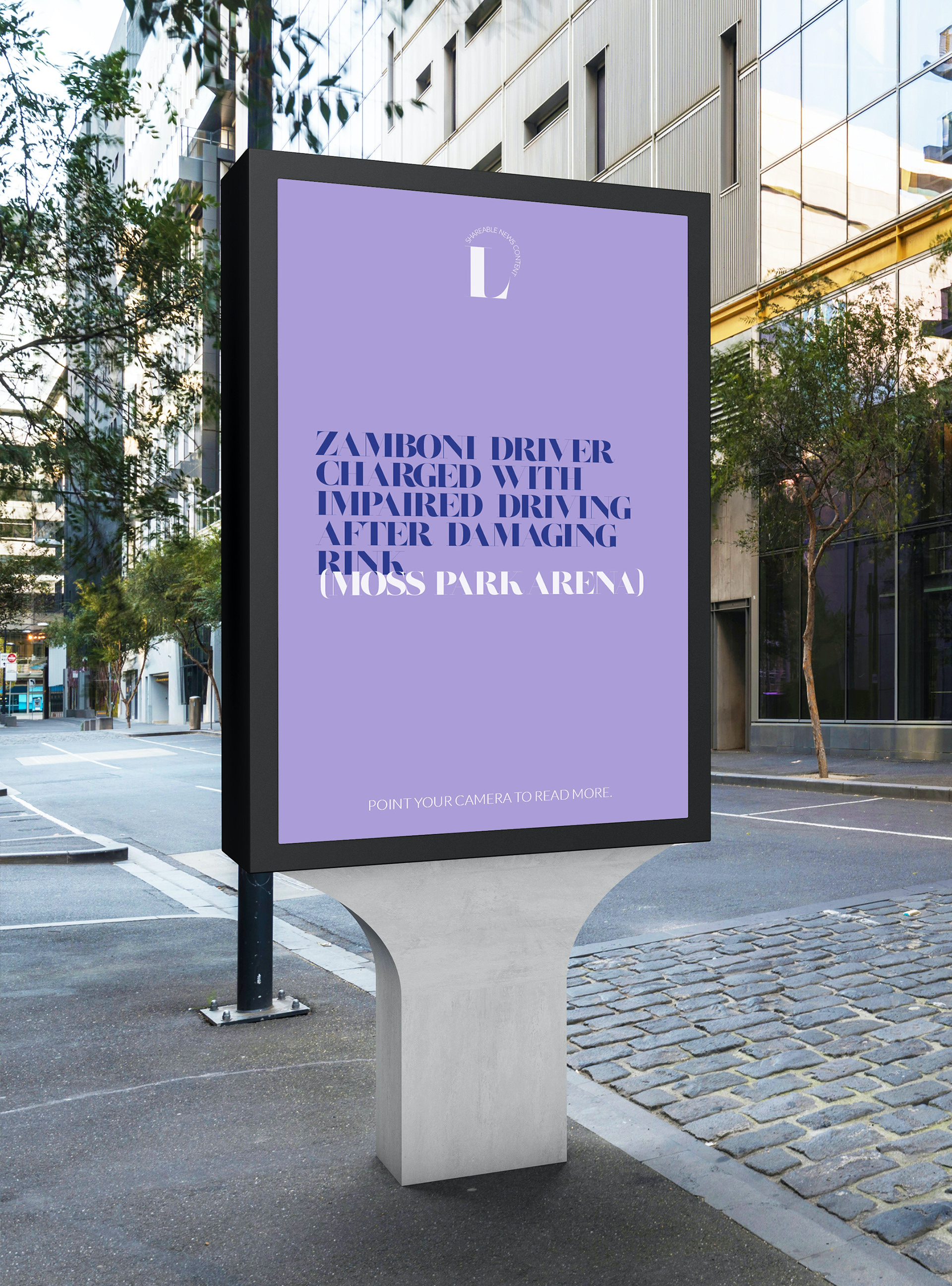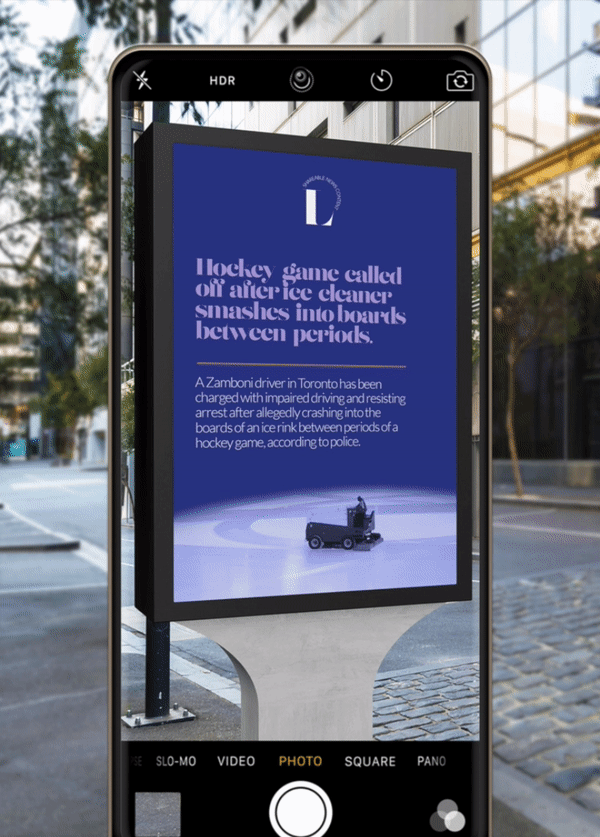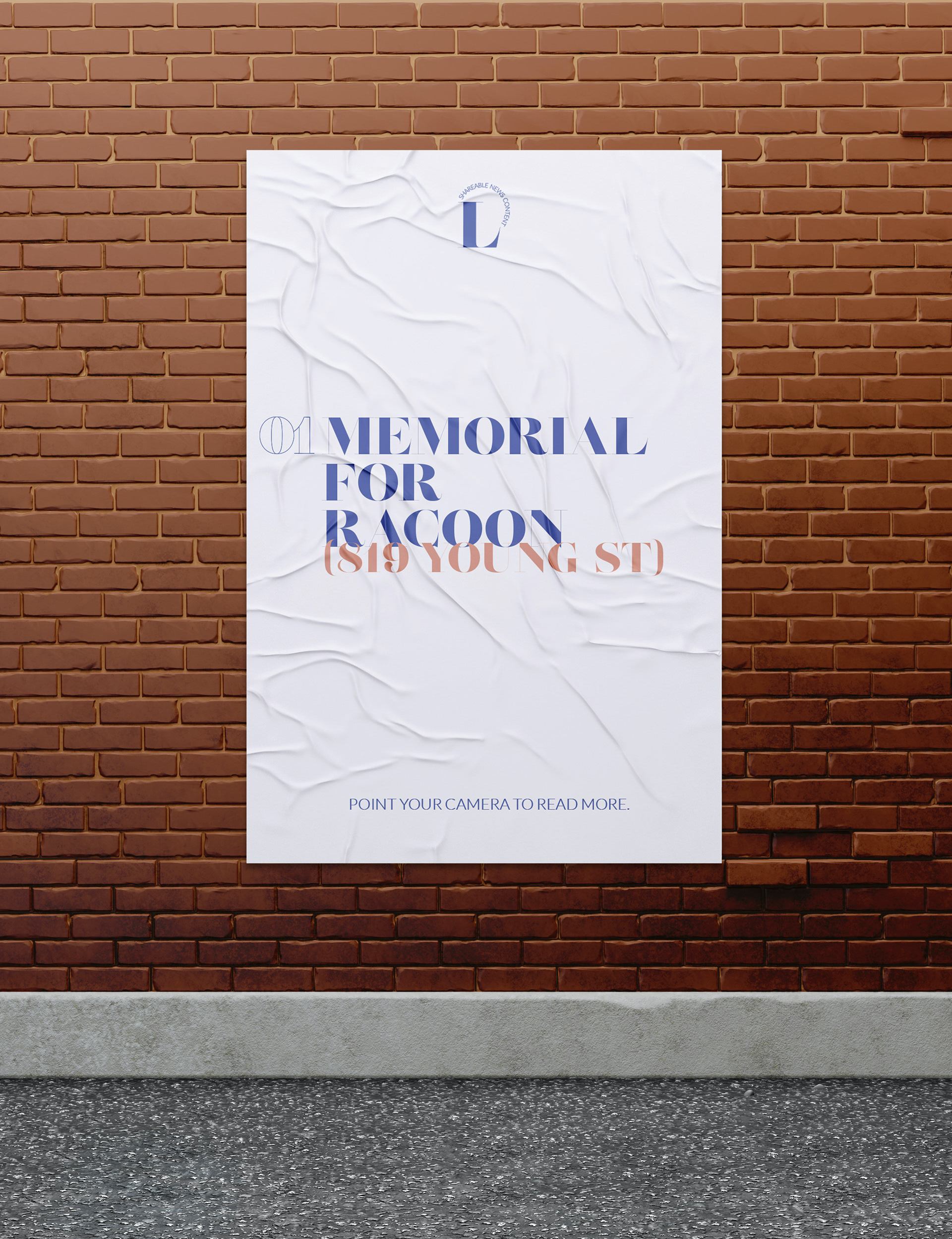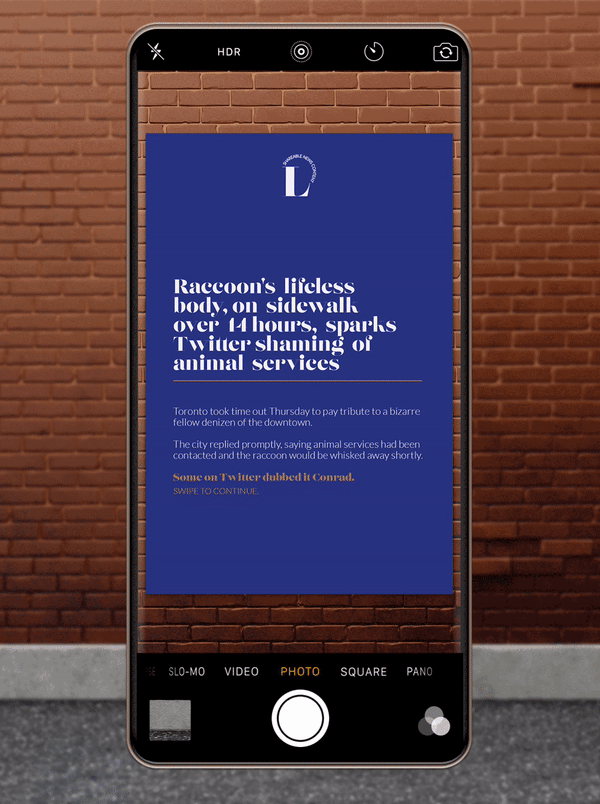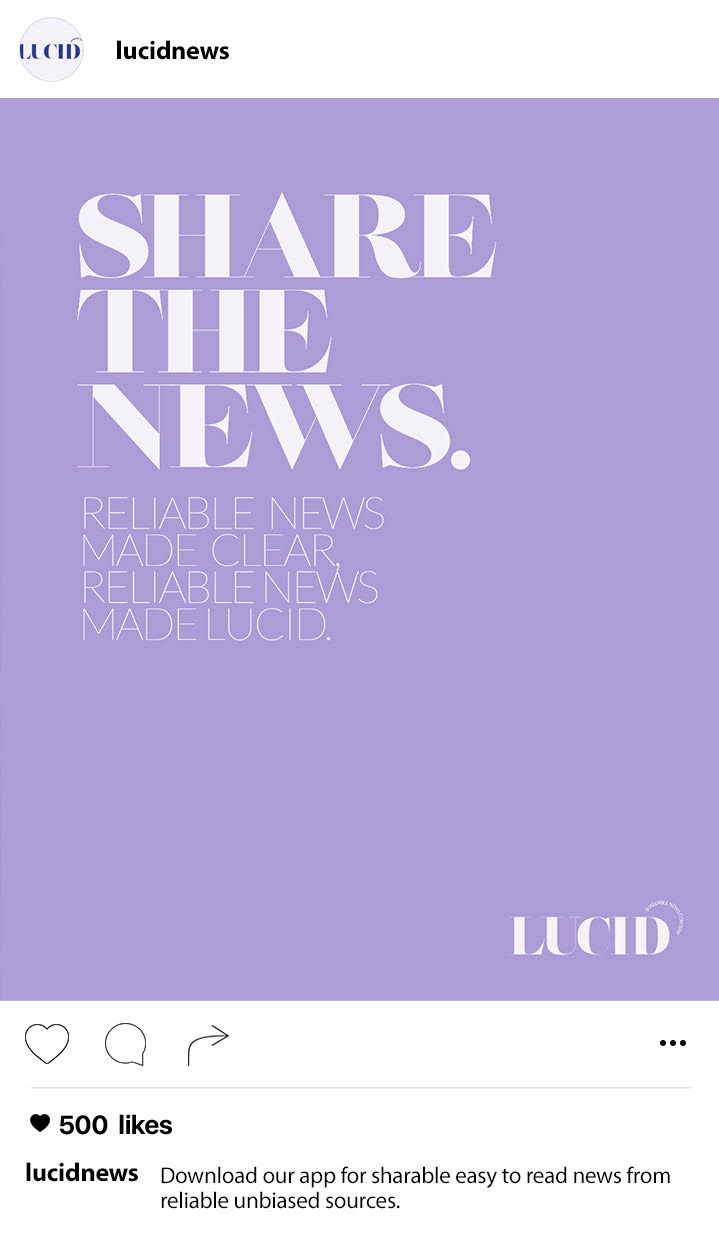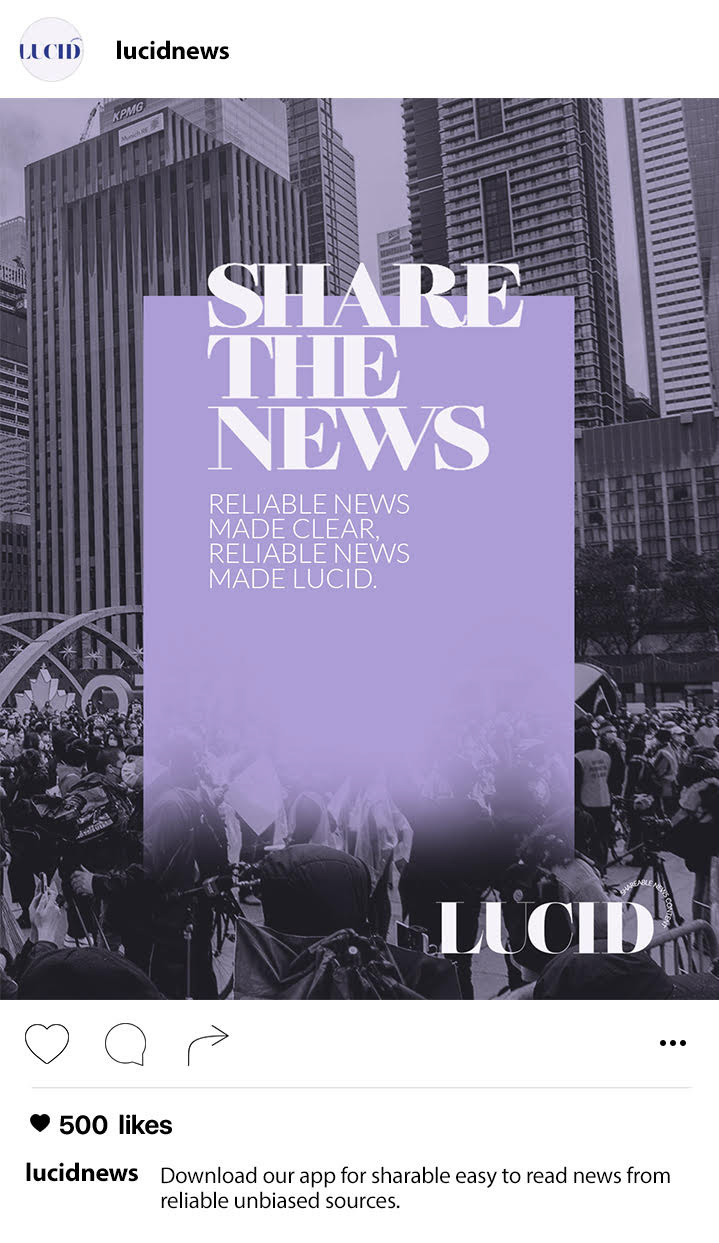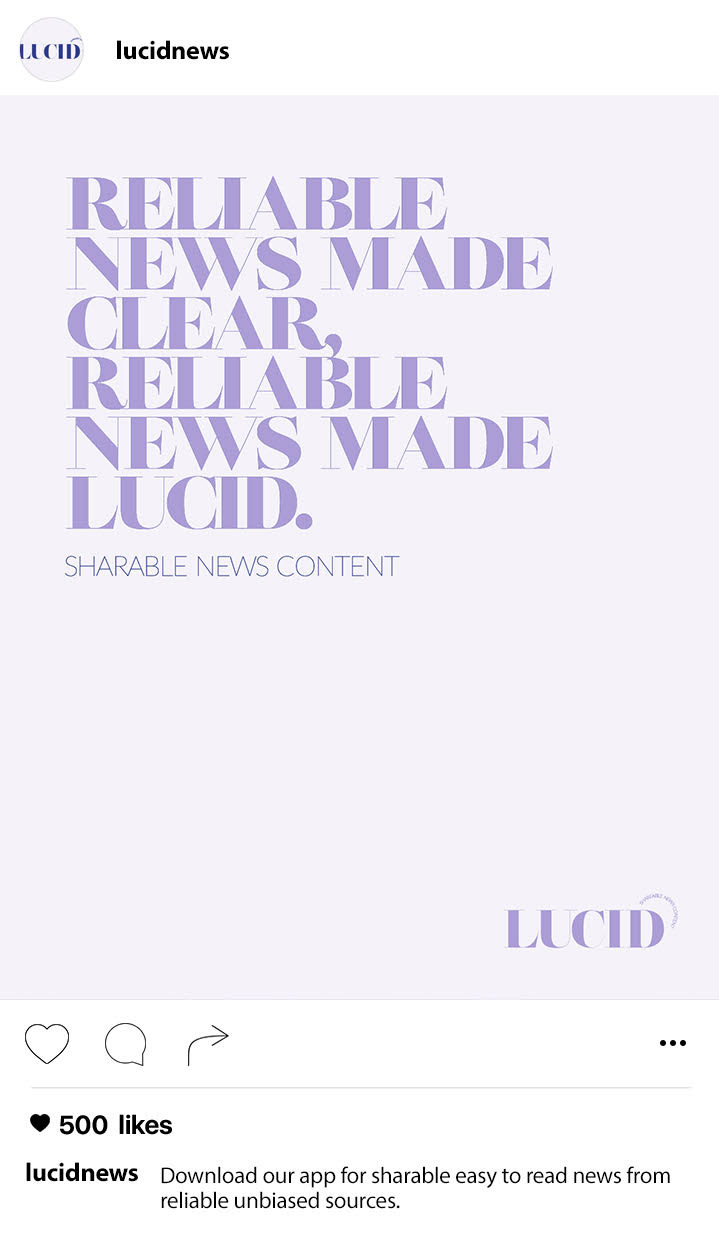 Created in collaboration with Mikayla Carvalho
People tend to believe information shared to them by friends or family, on social media, and by word of mouth. Most news platforms are targeted towards older generations, therefore young people receive their news from unreliable sources. 
We can't stop the spread of misinformation but we can provide a reliable source that created unbiased news stories in a digestible and sharable format.
An app where news is made Lucid. 
The Lucid app is a space where verified news sources can post the latest news updates in a digestible format.